Your Contactless Business App – Saas Lease Solution!
Watch The App Demo Video Here …or… Access It On The Product Landing Page – Link Below + Read Below – How To Lease Our Saas App weekly!
 Click Here
For Full Details on What You'll Be Getting With Your Contact Free Agency Software App and QR Barcode Webstore!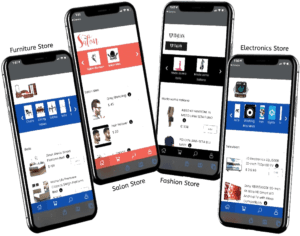 To Lease your Saas Contactless Web Store is just

$395.00

– setup

then

–

$99.95

– on a weekly subscription. Includes

the

first 10 products

+

full setup

of your

contactless store , including your
personalized logo

+

full online product payment platform,

to take those online products and/or service's profit margins to a new height!
Weekly lease investment includes Saas Hosting of your app + store. You can jump out any time you wish, with just 1 full months notice, yet why would you? Online business is hotter than ever. Those who don't operate an additional online store, to their normal daily business, are missing out on sales to those who are, especially during any lock down period, short or long term!
Why bother paying for expensive web design? When you can take advantage of our up to date Saas Barcode App, with
full product payment platform.

After your initial

10 free inventory placements,

simply have us add any new products for just

$19.50 per product placement.

To update any existing inventory, such as prices, descriptions etc is just

$14.95

 for any

partial product/service update.

Your Payment Is Encrypted Through Our Secure Payment Provider 'Click2Sell'