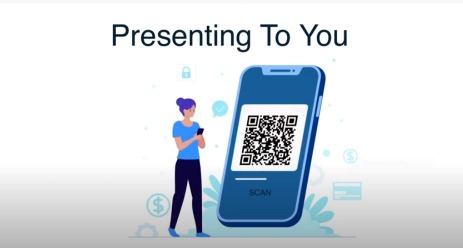 Your Contactless Mobile Delivery App Store – Saas Lease Solution!
Watch The App Demo Video Here …or… Access It On The Product Landing Page – Link Below + Read Below – How To Lease Our Saas App monthly!
 Click Here
For Full Details on What You'll Be Getting With Your Contact Free Agency Mobile App and QR Barcode Webstore!
View All Demo Stores Below
To own your own Saas Contactless Web Store is just 12 monthly interest free instalments of

$395.00

– with the first month at just

$275.00

on an Saas lease subscription. Includes

the

 full setup

of your

contactless store , plus your
personalized logo

+

full online product payment platform

+

full cloud hosting

, to take your business products and/or service's profits to a new level! It's the magic of the Saas Software and its awesome shopping cart you're investing in, plus your store will be marketed for free within our global Contactless Directory to a hungry audience of millions of potential Contactless shoppers, giving your Store the competitive edge!
Creating Your Store Is So Easy!
To add your first product is simple.

After we've prepared your Store, we'll walk you through creating a

default catalog

and adding your first product or service. It's so easy to add a catalog, a product or service, add a description and to add a price. Your teenage son or daughter could do it! With our revolutionary App, it takes just minutes to add a new product or service. A medium sized inventory can be done in just a few days!
Why You Need A Stand Alone Website Just For Orders!
Already have contactless ordering for your business? That's great. However, in our research, we found the time it takes to find and order a specific food item or service, from a conventional website takes far too long. We found this to be the case with almost all websites.
Clients don't wish to search for food items, beverages, clothing or services amidst countless pages of information. Further, we found most ordering to be far too complex. With one of our stores, the client simply selects an item or service from an image within the slider. Click on that and the page scrolls right to the catalog of the item or service they've selected. Easy…take a look below at samples of our simple stores. Our App provides you with Coupons, Stations (separate stores or departments), Ticket Announcements, Delivery Times and Options and much more. At the same time, front end delivery is simple and effective!
Walk Through Our Demo Stores Below
#
Electronics
#
Icecream Parlour
#
Women's Hair Salon
#
Skin Care

#
France Bon Appetit
#
Cake Me Away
#
Local Grocery Store
#
Local Furniture Store

# Grocery Shop
# Shop Local
# French Local Groceries
# German Foods


#
Russian Food and Groceries
#
Italian Fashion Wear
#
Italian Foods and Beverages
#
Smoothie Café and Juice Bar

#
Local Store
#
Food Of Russia
#
Great British Food
#
Food Circles

Online business is hotter than ever. You need to operate an effective online store, in addition to your normal daily business. Those who don't are missing out on sales to those who are, especially during any lock down period, short or long term!
Add Descriptions, Images and Prices Effortlessly!
Why bother forking out thousands for an expensive web site? Take advantage of our up to date Saas QR Barcode App, with
full product payment platform.

After your initial

setup,

you can easily add descriptions, images and prices with the click of a mouse. Or, simply have us add any new products for just

$19.50 per product placement.

Have us update any existing inventory, such as prices, descriptions etc for just

$14.95

 for any

partial product/service update

.

The Contactless Delivery – Saas Mobile App

QR Store and Payment Platform
Plus 11 x Monthly Payments of just $395.00!
No Thanks – I Don't Want To Take Advantage Of This Awesome Opportunity
To Lose The Competitive Advantage and I Realize When I Return The Price Is Likely To Be More!