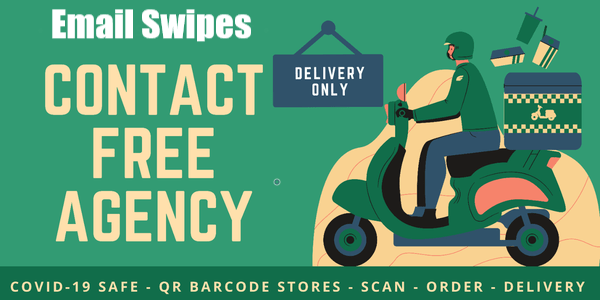 Everywhere you see word's in the following Email Swipe's
  This Color
It's An Html Hyper-Link
Replace (each link – not words)  in each Swipe with your…JVZoo affiliate link!
Important things to check for…
1. Are you using the correct JVZoo product link – an incorrect affiliate product link will send Customer's to the wrong landing page which is a marketing disaster!
2. Are you keeping the rest of the script intact? – This is what your replacement script should look like – Please do not modify any other part of the Email Swipe – we need to track conversions. Click the button below for instructions – on how to do this correctly!
How To Add Your JVZoo Affiliate Link
3. To find your affiliate link for Contact Free Agency – Please watch the following video first…
You can read the article here – or watch it on YouTube below
Your Email's Should Be Sent In Html To Look Professional To The Client
These Email's have been professionally scripted to convert well. Please resist the urge to alter them. Keep them in their original form, as we run comparison tests. Once we collate all affiliate's sales data, we test new versions. If the new version converts better, we then use the new Email swipes. If not, we will try another version until we designate a new master Email swipe, as the highest converting Email swipe. Once that Email swipe is no longer the best, we then use the one that replaces it and this process continues. This is the only way we can track how well our Email swipes are doing. You can use the new Email swipes we will add here, from time to time.
Click The Pop Up Button Above Each Swipe – Copy The Html
Send Html Version When You Email Your Client's – So Link's Are Active!
Instructions
For New Affiliate's
1. Everywhere you see a hyper link you need to replace it first with your JVZoo Affiliate link.
2. Do this carefully, as not only will you not get paid for your sale, you will destroy that link!
3. Use the pop up to copy the Email Swipe in HTML. Select all won't work on the pop up!
4. Start top left, making sure you mouse over the entire Email Swipe (all text is high-lighted).
5. You can high-light text by dragging your mouse down over the script until it reaches bottom.
6. Keep dragging until you can high-light no more text. It's important to grab the whole script.
7. Then right click your mouse and copy. Right click and paste it into any HTML editor.
8. Warning: You will lose the formatting completely if you use notepad. Please don't use this!
9. Use an HTML Editor or place it into a Word Editor such as Microsoft Word!
10. Remember: You are using the HTML code to place into your Email or the method below.
11. When You paste it into your Email Client – you'll use the HTML Editor of your Email Client.
12. With many Email Clients, if you've selected 'send in Html' you can simply paste it in.
13. That's why we've provided the Word Version also. Try copying it into your Email Client.
14. Don't send it straight to the Client. Send a copy to one of your other Email Boxes first!
15. Once it arrives, check every link. See if every link opens in a fresh window.
16. This is important.
17. Each link should arrive at the following address – https://io.contactfreeagency.com
18. At JVZoo, we've chosen to mask your affiliate ID. The Client only sees the Url above!
19. So long as you've added your affiliate ID to each Email Swipe, JVZoo will credit the sale.
20. Adding your affiliate ID correctly, means that JVZoo's software can track your sales.
21. Have you ever received an Email where some of the links don't work? Unprofessional!
22. At Contact Free Agency, we do things once and we do them right!
23. Okay…read all the instructions? Now you can replace https://io.contactfreeagency.com
with your own affiliate links and earn a great passive income for 6 months, from every Client!
# Swipe 1 = Subject:  Contactless Delivery App – Fast Recovery!
# Swipe 1 = From:  Contact Free Agency
Copy Swipe - 1 - Html Version
Preview Swipe 1 Below – Vs 1.0 Updated Aug 10th 2021 (PST)
   Contactless Delivery   
  Will A Stand Alone Store Save My Business?   
Welcome,
Most probably, you're still not able to make up your mind on whether to get our…
Contactless Mobile App – Business Solution  – or not?
Maybe, even though people are learning about this solution fast, you haven't heard of it yet?
Or it could be because you have some unresolved doubts about it in your mind.
Today, I'd like to share with you, the questions that most of our users asked, before they got access to our revolutionary QR App + Store + Full Payment Solution…
Hopefully, it could be one of the questions you have too:
Or…if you're in a rush to achieve business recovery fast….Watch Our Intro Video Now!
QUESTION 1: How fast can our business recover from COVID-19?
A: The recovery of your business depends on many factors which are out of our control.
However, although it's impossible for us to predict the speed of your businesses recovery, with our contactless solution…
…your chances of recovery are definitely increased by a huge margin!
QUESTION 2: Can you arrange business finance?
A: No need. We've taken care of that. Our Contactless App + Store + Payment Platform is very well priced. We have a Split Payment solution. You can pay over 6 months, with just 6 interest free instalments!
QUESTION 3: Are there any limitations?
A: There are no limitations. Included in your investment are 12 free placements. These can be product's or service's, or a combination of both. You provide the information and images, we do the rest. After we've added these, you can invest in adding more products to your contactless store, or upload them yourself for free. It literally takes about 5 minutes to add a new product or service, along with price and description. It's so easy!
Don't wish to add further product's or services yourself? We charge a small fee for adding or altering any product descriptions, price details etc. The quantity of products and/or services that you wish to add is optional.
It takes only 1 – 4 sales a day to recover your investment, just cents in the dollar. It's very cost effective. It's also vital that you have a stand alone store, particularly after lock down has destroyed so many businesses!
With this, I guess some of those doubts have been cleared, and so it would be wise to get access right away. Any time soon the price could increase, with the demand for contactless delivery well under way!
We serve our Contactless customers well. You'll receive a complimentary 12 month listing in our International Contactless Directory. We'll be publishing that online soon and marketing bulk traffic to it. Those who don't have a Contact Free Agency Contactless Store and Directory listing will definitely be at a disadvantage vs our Contactless Store owner's.
If you still have some questions which aren't answered here, just use the contact email address at our website and let us know.
We'll reply to you in no time with the answer…
Here's the link once again to get fast access to our Contactless Mobile Delivery App + Store Solution!
To have a stand alone store is now vital. It's the new norm! With so many distractions from a conventional website, your customer is faced with menu items, information, advertisements, blog articles and much much more. With the simplicity of our Stand Alone Contactless Store App, with revolutionary QR barcode scanning, you can avoid all that!
Your customer's can simply scroll through the image menu at the top. Click on any image and your store will scroll straight to the category of item's they wish to order! It's a simple checkout, no fuss. Yet. they can add upsells, claim discount coupon's, and add delivery instructions etc if they wish!
You'll save a lot of money with our Contactless solution and keep your customer's safe!
Best Wishes for Your Business Recovery,
Contact Free Agency
Contactless Delivery Solution's
PS: In case you're just reading this email and hearing about this…for the first time.
It's a Contactless Mobile App – QR Barcode – Business Solution that helps business recovery from Lock down more rapidly.
Due to COVID-19…more than 85% of Local Businesses are Struggling to Make any Profit and are on the Verge of Permanent Closure.
In just a few Days to a week or so, from first contactless business, you can be well on the way to offering a solution to your customers that keeps them safe and coming back for more business with you.
Once you're back under way, simply run a small ad to let your local customers know you're back in business!
Provide them the QR – Cue Card (you get 4 different cue cards with QR code free, to entice your customers visually). They can scan straight from your shop window, or a local ad, or from your menu, you decide!
They'll be happy to pay a small delivery fee, to get the item, product or service they want!
PPS: Still not convinced, regarding the benefits of having a Contactless Solution for your business, and receiving income protection from future down-turns? Then…
Click here to watch the demo video!
PPPS: Our heart goes out to anyone who has lost a loved one from Covid-19. Our deepest empathy to you!
In your interest,
Contact Free Agency
HSB Tower
188 Quay St
Auckland 1010
New Zealand
Contactfreeagency.com™ ©  –  2020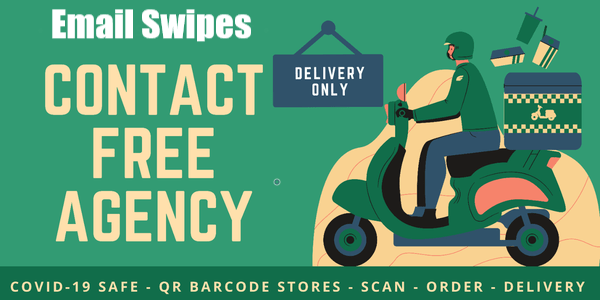 # Swipe 2 = Subject:  Contactless Delivery – The New Norm!
# Swipe 2 = From:  Contact Free Agency
Copy Swipe - 2 - Html Version
Preview Swipe 2 Below – Vs 1.0 Updated Aug 10th 2021 (PST)
   Cafe's…Hotels…Electronic…Hardware   
   Automotive – Stores / Contactless Delivery    
Decisions can sometimes be difficult to make right?…
…especially if the outcome is likely to have a huge impact on your life, your future and your business!
However, when you do make that decision, and it turns out to be right, you feel happy and fulfilled…right?
Right now, you have a decision to make, about your future and if you do the right thing, you'll feel satisfied…
happy and very pleased with yourself. Our heart goes out to anyone who has lost someone through Covid-19…
it's a sensitive subject indeed. There's one other important consideration throughout this vital time in history.
"I'm talking about the decision whether or not to choose the…"
Contactless Mobile App – Business Solution
"If you haven't already heard…the Contactless Mobile App + Store + Payment Platform will help you
recover from lock-down…far more rapidly"!
"Particularly given that you'll be prepared to start accepting business, once your Country, State
or City starts to re-emerge out of the more stringent stages of Lock-down"
Due to Pandemic, More than 85% of Local Businesses are Struggling to Make any Profit and are on the
Verge of Permanent Closure. Do you really wish to be one of these permanent statistics?
You may also know, there's been a launch discount on our Business Recovery App, since we introduced it.
What you may not know is that this generous discount is expiring soon!
"It's cost a lot to produce our QR App, with all of its unique features, yet make it simplistic.
Both internally and also at the front end, so that your valued Customer's can easily find what they're looking for"!
"Happy satisfied and safe Customer's, using your stand alone Contactless Delivery Store"!
It's wise to get in now…save…and prepare your business for recovery
If you close this email without picking it up, most of you are definitely going to regret it later…
especially when you decide to pick it up later, because your business needs a boost, and the price is way higher!
If you take the bold step to pick it up right now, and take advantage of the current launch price…
you'll be glad you did…
"You'll love your Contactless Delivery Store with 'Safe' Delivery"
Especially when you discover how easy it is to…
# Gain Confidence and Enhance Trust in the eyes of your Customer.
# Minimize Customer Contact.
# Ensure Business Revival and Growth, while staying compliant.
# Get Increased Customer Satisfaction. Process Orders without Queues.
# Collect Contactless Payments…using our Contactless – Mobile App – Saas Software Solution.
To make this decision easy for you, during this vital period…
We're offering a huge discount, along with a 100% guarantee, with respect to your satisfaction of the setup and maintenance of your store, in order for it to work smoothly and efficiently. 
After we commence your store there's no refund after 10 days, the standard consideration period, as there are costs associated with the setup of your store.
However, as we said….we stand by and offer a 100% guarantee on the setup and maintenance of your store.
We want satisfied customers and fast business revival!
There's nothing stopping you…
Do the right thing now…so you don't regret it later…
When your competitors have the edge and take most, or at least a great majority, of your customers!
Pick up Your Mobile Contactless Delivery App + Store + Payment Platform now, before the huge discount expires
…you'll be so glad you did!
PS: Our heart goes out to anyone who has lost a loved one from Covid-19. Our deepest empathy to you!
In your interest,
Contact Free Agency
HSB Tower
188 Quay St
Auckland 1010
New Zealand
Contactfreeagency.com™ ©  –  2020